RCNV Blog
Scott Kennedy: December 9, 1948 – November 19, 2011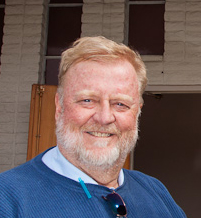 Our dear friend, co-worker, and co-founder of the Resource Center for Nonviolence Scott Kennedy died Saturday, November 19, 2011, of natural causes.   We love Scott.  He is one of us.  He collaborated with many of you in active nonviolent struggle for freedom and justice.  And he shared deep friendships with so many.
Please share your remembrances of Scott with us. Let us know how we can reach you as we make plans for a memorial, and let us know of others we should contact: rcnvinfo  at gmail  dot com, or call 831-423-1626. We will be in touch soon with more information.
Scott's circle of community and friends is large, and you are all a part of it.  We will miss him fiercely, but Scott will continue to be a part of all of our lives as we continue our work for nonviolent social change and justice through the Resource Center for Nonviolence and beyond.  On Scott's behalf, we thank you for your love, thoughts, and support.
For now we share this message from one co-founder of the Resource Center for Nonviolence, Joan Baez, as she writes from Occupy Wall Street…
"Scott died in his sleep last night, I'm sure you know.
Scott Kennedy's death is a loss to not only family and friends, but to the larger family of nonviolent soldiers he has taught, shared with, laughed with, and loved.  I'm fortunate to consider myself a member of his compassionate and passionate army.  Not many people manage to make a dent in the world of conflicts, but Scott's work in the Middle East defies all cynicism and hopelessness.
At this time in the world of extraordinary current events, we now need those of his nonviolent army to infuse the enthusiastic thousands with the true spirit of Gandhi, and of the minions who have steadfastly stood their ground through the waves of violence with strength, love, caring, and the willingness to suffer rather than inflict suffering.
May he make the crossing smoothly and joyfully."
Joan Baez
———————————–
Links to Media about Scott's passing and Life's work:
Scott Kennedy, former Santa Cruz mayor and founder of the Resource Center for Nonviolence, dead at 62
Scott Kennedy's family, colleagues plan memorial and center's future

Online Memorial Guestbook at Legacy.com
SC Patch: Scott Kennedy, Former Mayor and Nonviolence Center Founder, Died Saturday
Scott Kennedy wins 2010 Pfifer Peace Prize, A PDF file report of the event
Fellowship of Reconciliation Blog Tribute to Scott Kennedy by Mark Johnson, Staff.
Video of Scott Kennedy on Community TV Program SoWat