RCNV Blog
World-renowned Folk Musician 
JOHN McCUTCHEON will perform one CONCERT:
Friday, January 17, 2014
7:30p.m.
at the Resource Center for Nonviolence, 612 Ocean St., Santa Cruz.
Yes, It's time again for another Amazing concert by John McCutcheon! Be sure to join us for this Annual Santa Cruz musical Tradition. The prolific world-class musician has a new release: "22 Days" an homage to his friend, Vedran Smailovic, the "Cellist of Sarajevo," who, in honor of 22 people killed by a bomb in a Bosnian breadline, played for 22 days in a row at the bombing site. 20 years to the day of the beginning of Smailovic's action John sat down for the same number of days, at the same hour every day, to write, and produced.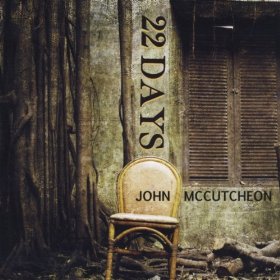 John McCutcheon has been described by the Washington Post as "folk music's rustic renaissance man" and as the "perfect example of a modern folk musician" by Sing Out! Magazine. For this tour John interprets the Woody Guthrie catalog giving new perspective to some Guthrie classics as well as unveiling some new gems and old favorites from his own canon.
"John McCutcheon is not only one of the best musicians in the USA, but also a great singer, songwriter, and song leader. And not just incidentally, he is committed to helping hard-working people everywhere to organize and push this world in a better direction." – Pete Seeger
TICKETS on sale HERE for John's concert, starting December 15. They will also be available at RCNV, 612 Ocean St., SC, Hours M-TH 12-4, or CALL 831-423.1626 to make your reservation in advance. 
Once again, John's concert happens on the Martin Luther King, Jr. Weekend, which will also feature the NAACP annual GOSPEL NIGHT concert on Saturday, January 18, and Youth Day on Sunday, January 19. MORE details soon….
For more info about John McCutcheon:  http://www.folkmusic.com/