About
HISTORY & MISSION OF THE RESOURCE CENTER FOR NONVIOLENCE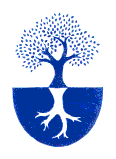 The Resource Center for Nonviolence, founded in 1976, is a peace and social justice organization dedicated to promoting the principles of nonviolent social change and enhancing the quality of life and human dignity. Our work takes place here at home in California, throughout the United States, and around the world. We offer a wide-range of educational programs in the history, theory, methodology, and current practice of nonviolence as a force for personal and social change. The Resource Center has developed a variety of formats to explore the meaning of nonviolence and its prospects in shaping our daily lives and our work for social change.
Located in Santa Cruz, California, the Resource Center has an international focus that extends as wide as the world is round. Our interns come from as far as Bosnia, Herzegovnia, or as near as down the street. Our programs focus on places as far as the Middle East, and as near as Southern Mexico and our own neighborhood. Please explore our web site and take the time to discover what we feel activism means in the 21st century.
Please feel free to contact us in any of the following ways:
Snail Mail – NEW ADDRESS as of 3/12: 612 Ocean St., Santa Cruz, CA 95060
Telephone – (831) 423 – 1626

Or click on our RCNV home page to sign up for our RCNV Email Newsletter
Mission:
Since 1976 RCNV staff and members have successfully worked to make the practice of nonviolence a means of affecting personal change and creating a more just, peaceful and sustainable world.
RCNV takes seriously the admonition to think globally and act locally. We endeavor to introduce nonviolent methodology into the work of local government institutions and community organizations. Three former staff members have served on the Santa Cruz City Council and both served as mayor. Many members have served as officers on local global peace and social justice organizations.
Programs:
In addition to ongoing peace education and nonviolence education and action activities, current RCNV programs and projects include: numerous education programs and delegations focused on a nonviolent solution in Israel/Palestine and other areas of the Middle East, Youth Empowerment, GI Rights Hotline and Counseling, and La Liga de La Comunidad Soccer Program.   We are discovering creative and sustainable ways to inspire more youth involvement at the RCNV in hopes of planting the seeds of nonviolent social change. Our newest effort is Project ReGeneration, a working group of college students and interns who are passionate about social justice and community building. They are striving to build a community of socially conscious youth. The future lies in the hands of the empowered youth! It's time to recall that our humanity is the common denominator that unites us. It's time to realize that that nonviolence is the only way. This project is still in its beginning stages, so if you would like to get on board, donate your time, talent or ideas, or just want more information about Project ReGeneration, please contact: regeneratepeace@gmail.com or call 831-423-1626.
In October, 2011, RCNV purchased a new facility, located at 612 Ocean Street in Santa Cruz, that is wheel-chair accessible, has a hall seating up to 200 people, a large meeting room, ample parking, and holds the possibility of building workforce and low-income housing. We want the new space to be a community resource.  RCNV facilities provide support and a "nest" for many local groups, and provides  space for community groups to meet or hold special events.
Over the years, RCNV-sponsored community lectures, forums, and workshops have featured Norman Finkelstein, Camilo Mejia, Phyllis Bennis, Pablo Paredes, Jeff Halper, Robert Zabala, Grace Paley, Howard Zinn, Herman Blake, Thich Nhat Hahn, Dan Berrigan, Arun Gandhi, Rev. James Lawson, former Congressman Ronald V. Dellums, Dr. Helen Caldicott, Congressmember Barbara Lee, Daniel Ellsberg, Naomi Klein, Johan Galtung, John Dear, and Dr. Stephen Zunes.
RCNV has four part time paid staff: one administrator, and three who work as program organizers. RCNV has no director. All staff are paid the the same salary, and decisions are made by consensus. All staff and interns share administrative  and fund raising responsibilities..
Overall policy, personnel issues, and program emphasis is determined by a  volunteer steering committee "board". The organization is supported by private gifts and donations. Approximately 2,800 households are on the local mailing list; an additional 2,000 national and international "friends" remain actively interested in our work.
Santa Cruz, California — A Region of Challenge:  The Santa Cruz area offers many challenges for practitioners of nonviolence. The area is superficially identified with an upscale "good life" — ocean, beach, sun, sand and surfing. The realities are quite different for many of our county's residents. A university, tourism and agribusiness create an enormous and abusive low-wage job market that thousands toil in everyday. Land, home ownership and rental prices are viciously inflated by population density and proximity to ocean and the San Francisco bay area. Daily work, life and play are often stressful due to conflicts caused by household economic stress and community divergences of economy, class, race and culture. Involving more people in the struggle to create a more just world for all remains one of our principal goals in this community and beyond.
612 Ocean St. , Santa Cruz, CA  95060   831-423-1626
Find us on Facebook: Resource Center for Nonviolence