About
4.13.15 finalRCNV Info Brochure- 2Sides
HISTORY & MISSION OF THE RESOURCE CENTER FOR NONVIOLENCE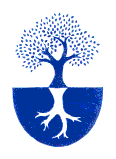 WELCOME TO THE RESOURCE CENTER FOR NONVIOLENCE
The Resource Center for Nonviolence, founded in 1976, is a peace and justice organization promoting the practice of nonviolent social change. Located in Santa Cruz, California, we cultivate relationships with allies around California, across the United States, in Latin America, the Middle East and elsewhere. Our primary mission is to support the growth of nonviolent activists. The Center hosts activists and analysts from nonviolent struggles around the world. And the Center is a venue for social change groups and non-profit organizations to conduct meetings and public events in its 200-seat Scott Kennedy Hall or its Community Room.
Invitation to Participate
Check out our programs, events, workshops, trainings, conversations, celebrations. We would like to meet you! We welcome everyone exploring activism and nonviolence, asking questions, seeking allies. We welcome volunteers and interns. Please explore our website and take the time to discover what we feel activism means.
Building for the Future Campaign to Renovate RCNV at 612 Ocean Street
Mission and History:
Since 1976 RCNV staff and volunteers have worked to make the practice of nonviolence a means of affecting personal change and creating a more just, peaceful and sustainable world.
The Center was born amidst the anti-nuclear movement. Staff conducted trainings for nonviolent direct action by the Abalone Alliance at the Diablo Canyon Nuclear Power Plant and the Stop Trident/Convert Lockheed campaigns at nuclear weapons manufacturing facilities in Santa Cruz and Santa Clara Counties. From the beginning, Resource Center staff led interfaith delegations to Israel and Palestine and advocated US foreign policy that substantially supports two sovereign and viable states, and human rights for all in Israel and Palestine. Center staff co-founded Witness for Peace, training North Americans to accompany human rights workers in Nicaragua in the 1980's. Staff members also co-founded Neighbors of Lower Ocean in Santa Cruz to conduct neighborhood organizing for community safety and responsible landlord practices. The Center supported the founding of La Liga de la Comunidad, providing organized soccer leagues for immigrant youth. La Liga is no longer a program of the Resource Center.
In 2011, RCNV interns founded Project ReGeneration, an art and activism group for youth and young adults. Throughout its history, the Center has sponsored the GI Rights Hotline, trained volunteer counseling service for people experience trouble in the military. Center staff have participated in national and international networks of nonviolent activists, serving on boards and committees of the Fellowship of Reconciliation, War Resisters League, Interfaith Peace Builders, California Peace and Justice Centers network, and more, plus local committees for peace, justice and human rights. RCNV takes seriously the admonition to think globally and act locally. We endeavor to introduce nonviolent methodology into the work of political activists and community organizations.
Current Programs:
(1) Nonviolence Education and Training: Speakers, Conversation groups, Films, Organizer training
(2) Project ReGeneration: Intentional support groups, Murals, Open Mics, engagement with Trainings, Speaking in Classrooms, Blogging on various dimensions of personal practice and social organizing for nonviolent social change young people in Art and Activism. http://regeneratepeace.wordpress.com/
(3) Palestine Israel Action Committee: Public education and advocacy for human rights, equality, and sovereignty for Palestinians and Israelis, in co-existence.
(4) GI Rights Hotline: Provides counseling for military service members and educates young people on alternatives to military service action projects.
(5) Internships: Opportunities to work with RCNV programs, or develop other nonviolence-related programs and activities
(6) Bookstore and Library: Nonviolence resources; the library includes a special Gandhi collection.
(7) Facilities: Scott Kennedy Hall, capacity 200, and the Community Meeting Room are available at very reasonable rental rates, for community groups, conferences, performances. The Center is wheelchair-accessible.
Staff:
Anita Heckman: Administration and Communications
Anita joined the Center as a volunteer in 1981, and joined the staff soon after.. She designs the Center's publications, coordinates volunteers, and initiates projects like the Good Food Festival.
Peter Klotz-Chamberlin: Nonviolence Education and Training; Property Administration
Peter is a co-founder of the Center, and rejoined the staff in 2012. He develops programs, leads management of the Center's properties, and cultivates relationships with allies.
Dru Glover: Volunteer Coordinator, Program Director
Sarah Durant Smith: Nonviolence Education and Training, Project ReGeneration
Organization:
The Resource Center for Nonviolence is the primary program of the Eschaton Foundation, a tax-exempt 501(c)3 non-profit corporation. Policy and vision of the Resource Center are determined by the Steering Committee. The Steering Committee makes final personnel decisions and affirms our budget and program direction. Current Steering Committee members are: Anita Seth, Ellen Murtha, Darrell Darling, Maile McGrew-Fredé, Teela Williams, Cynthia Gutierrez, Sami Abed, Belita Magee, and Steve Schnaar. The Center also has an active Personnel Committee, Finance Committee, and a Buildings and Grounds Committee.
The Resource Center for Nonviolence has no executive director. Staff and Steering Committee make decisions by consensus. All staff members are paid the same salary, and all staff members share administrative and fundraising responsibilities.
Funding:
The Resource Center for Nonviolence is supported primarily by individual donations, and by grants.
Building for the Future Capital Campaign:
The Center has raised $600,000 of our $900,000 goal to renovate our 50-year old facility and make it a vital community center for nonviolent social change and community groups. See this link for more information and invitation to support the future of nonviolence.
Activist Voices:
Since 1976, RCNV has hosted thousands of conversations among activists, including these speakers, performers and workshop leaders:
Gihan Abouzeid (Egyptian feminist activist)
Pietro Ameglio (Gandhian Mexican activist)
Bettina Aptheker (feminist, professor, author)
Uri Avnery (Gush Shalom)
Mubarak Awad (Nonviolence International)
Joan Baez
Phyllis Bennis (Institute for Policy Studies)
Daniel Berrigan (Jesuit priest/activist/poet)
Jackson Browne
Helen Caldicott (physician/anti-nuclear activist)
Mandy Carter (National Black Justice Coalition)
Cesar Chavez
Dorothy Cotton (civil rights leader)
David Crosby
John Dear (activist, author, former priest)
Danilo Dolci (poet/Gandhi of Sicily)
Jim Douglass ("Resistance and Contemplation," "The Unspeakable," activist),
Rami Elhanan and Bassam Aramin (Israeli/Palestinian Bereaved Families Circle)
Daniel Ellsberg
Adolfo Perez Esquival (Nobel Peace Prize laureate)
Norman Finkelstein (author/activist/political scientist)
Robert Fisk (journalist)
Arun Gandhi (M.K. Gandhi Institute for Nonviolence)
Thich Nhat Hanh (Vietnamese Buddhist Monk, author)
Myles Horton (Highlander Center)
Kenneth Kaunda (former President of Zambia)
Azim Khamisa and Ples Felix (Tariq Khamisa Foundation)
Naomi Klein (author/economist)
Dennis Kucinich
James Lawson (civil rights, nonviolent action trainer)
Barbara Lee (Member of Congress)
Michael Lerner (rabbi, Tikkun)
Mairead Maguire and Betty Williams (Nobel Peace Prize laureates)
John McCutcheon
George McGovern
David McReynolds (War Resisters League)
Camilo Mejia (military resister/activist)
Michael Nagler (Metta Center for Nonviolence, author)
Daoud Nasser (Palestinian farmer)
Grace Paley (poet)
Miko Peled (Israeli author "The General's Son")
Bonnie Raitt
Afif Safieh (Palestinian diplomat)
Ahmed Salah (Egyptian activist)
Ira Sandperl (Gandhian, founder Institute for Study of Nonviolence)
Gene Sharp ("The Politics of Nonviolent Action")
Lee Swenson (anarchism theorist, war resister)
Jim Wallis (Sojourners, author)
Howard Zinn
Nomika Zion (Israeli leader Other Voice)
Stephen Zunes (peace studies professor, author)