The Resource Center for Nonviolence wants to do our part to fight off the COVID-19 virus. So, until further notice from the County of Santa Cruz we will be postponing all of our in-person events.
---
Beloved Community Cafe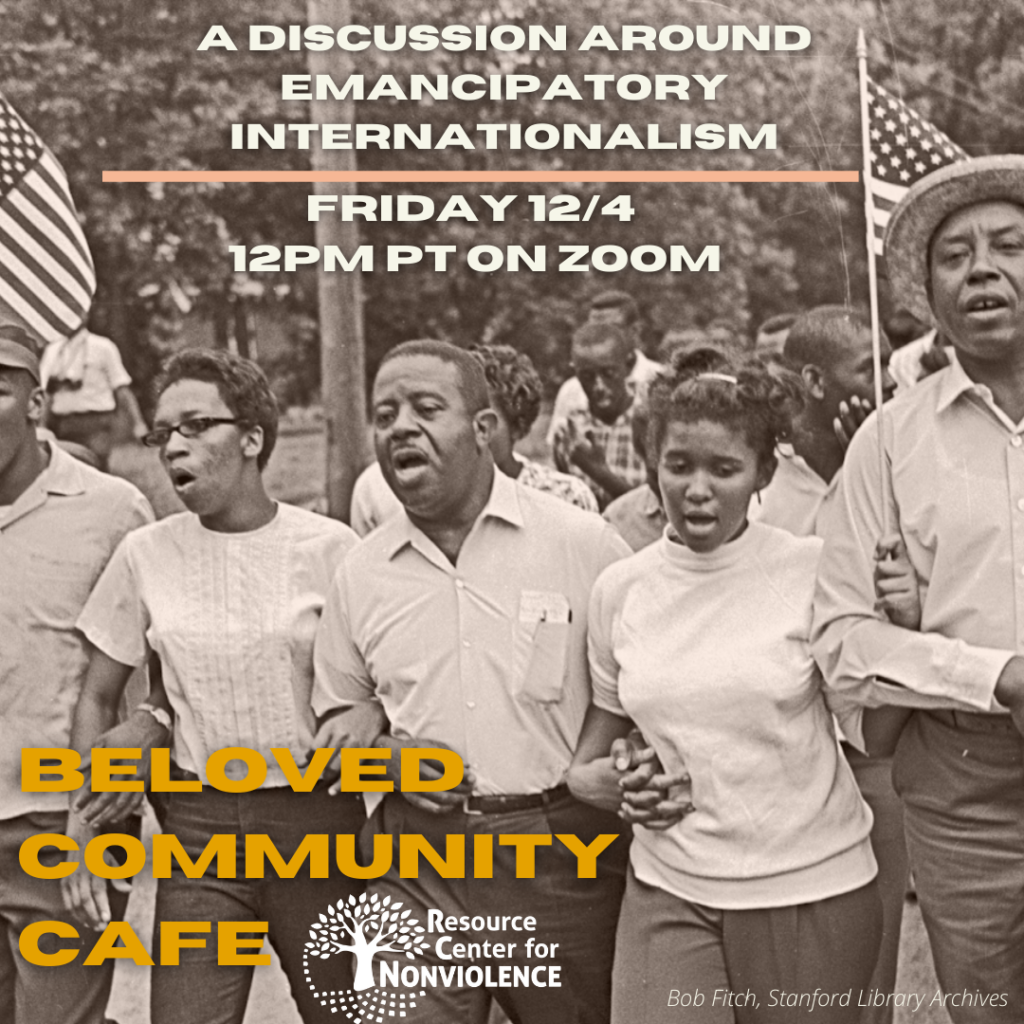 How does anchoring U.S. history around people of color and poor people's organizing help us to understand the United States in a radically different way?
African Americans developed the idea of emancipatory internationalism in the wake of the American Revolution to emphasize the linkage between freedom struggles in the United States and those in Latin America, the Caribbean, Africa, Europe and elsewhere.
"Emancipatory internationalism had been born in the first stormy years of the republic when African Americans and their allies recognized that slavery, racial capitalism, and imperialism were fatally intertwined. Now, even as they were embroiled in struggles for land, the right to vote, and protection from Ku Klux Klan terrorism, African Americans insisted that their emancipation was incomplete as long as oppression existed elsewhere." – Paul Ortiz
Since 1976 the Resource Center for Nonviolence has learned from and supported multiracial and POC-led movements for democracy, including Black, Latinx, Indigenous, Middle Eastern, African, Asian and Latin American.
Sign up for our newsletter or email Peter@rcnv.org for the link to join!
---