"HOW WE WIN" – 2 workshops with George Lakey: Sat., February 1, 2020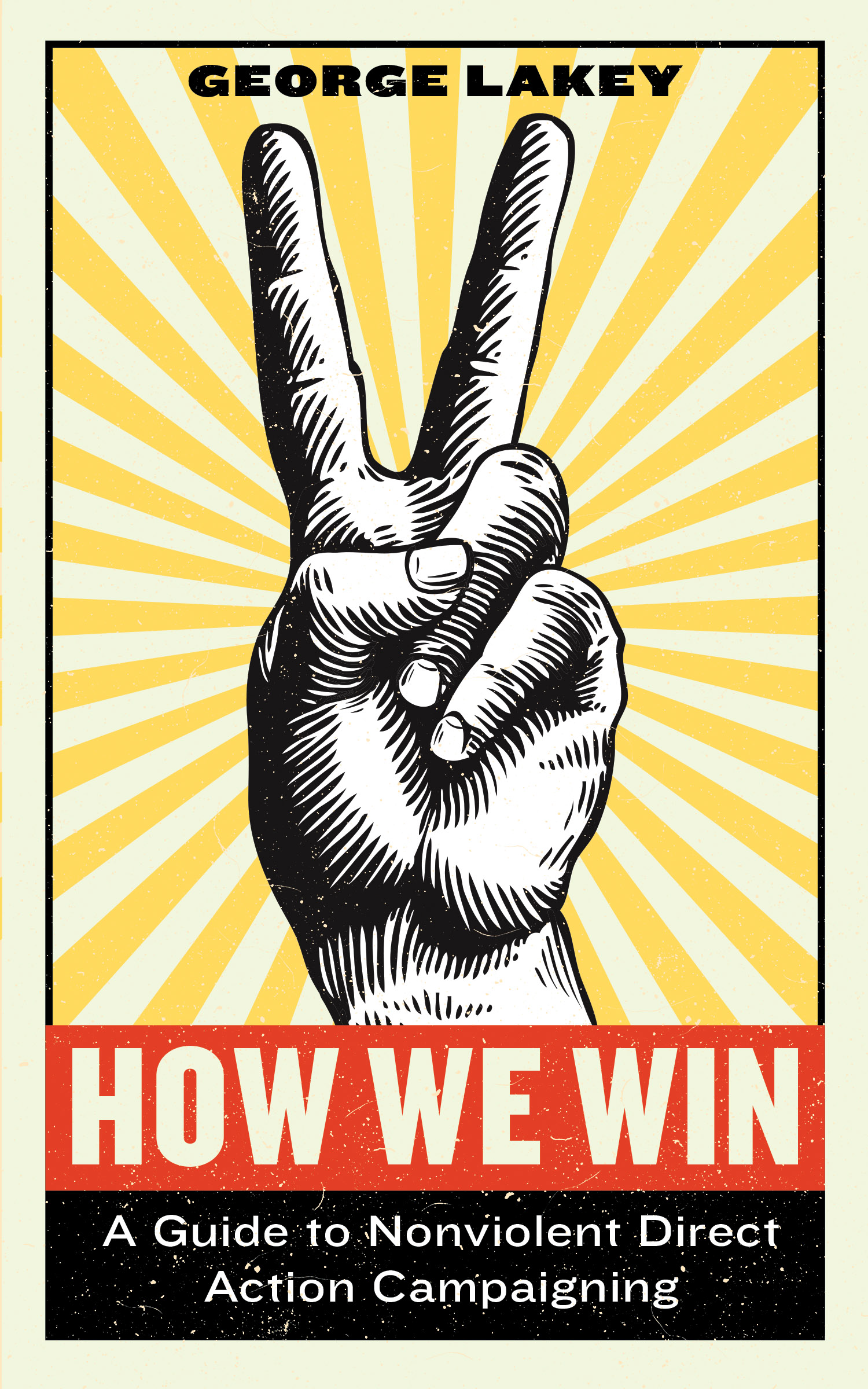 Map Unavailable
Date/Time
Date(s) - Feb 1, 2020
10:00 am - 6:00 pm
Location
Resource Center for Nonviolence
Categories
"HOW WE WIN" – 2 workshops with George Lakey: Saturday, February 1, 2020. Both workshops are at the Resource Center for Nonviolence, 612 Ocean St., Santa Cruz, CA.
There are 2 workshops- morning ONLY & FULL DAY, led by social movement veteran George Lakey. Limited space, sign up soon! The Full Day, which includes the afternoon session, requires an application/approval before the applicant can register. NOTE: Enrollment is limited for the FULL DAY training. If capacity is reached, your name will be added to a waiting list.
Both workshops will be held at the Resource Center for Nonviolence, 612 Ocean St., Santa Cruz, CA.
1) Morning ONLY– 10AM -1:30PM: How We Win Strategy workshop. Details and Link to register.
2) FULL DAY 10AM – 6PM -includes Morning session, lunch, & Afternoon session: Training for Trainers: How We Win- Facilitators workshop.  LINK to APPLICATION here.
Details below.
—–
1) MORNING WORKSHOP · 10:00 AM—1:30 PM –
HOW WE WIN- A participatory Strategy Workshop
If you wish to register for the morning program ONLY: register here. Pay via Paypal or Credit Card, Or indicate whether you will mail your check in advance. Suggested Sliding scale donation for the MORNING only: $15 – $25 (does not include lunch.) HOW WE WIN Books are available for purchase at RCNV for $16.39 including tax.
EXPLORE:
• What makes nonviolent direct action campaigns relevant now?
• How to use direct action campaigns strategically, including:
• choosing the right target;
• designing a creative campaign;
• avoiding burnout within your group; and
• How to build a movement of movements that can deliver really big changes?
EXPECT: experiential activities, small group work, a big picture, and affirmation of your own power.
——
LUNCH: 1:30 – 2:30 PM: (included with FULL DAY workshop)
—–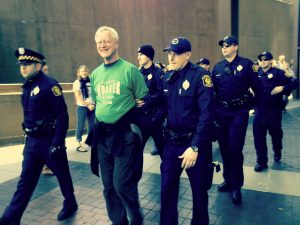 ABOUT George Lakey: author of How We Win: A Guide to Nonviolent Direct Action Campaigning, George has led over 1500 workshops on five continents. First arrested in the civil rights movement, in 2018 he was arrested campaigning for Power Local Green Jobs. In between he gave leadership to campaigns on neighborhood, state, and national levels, working in cross-race, cross-class coalitions and the LGBTQ movement. He's worked with labor unions, Mohawks, high school students, environmentalists, and the Puerto Rican independence movement. He taught conflict studies at universities and authored ten books on how to bring about change. He is a columnist for the online publication WagingNonviolence.org.
—-
2) FULL DAY – 10AM – 6PM:  including morning session, lunch 1:30-2:30 and AFTERNOON workshop · 2:30—6:00 PM- Facilitating "HOW WE WIN" Workshops- A TRAINING FOR TRAINERS – Led by George Lakey. * NOTE: Deadline for applications has been extended to January 1, 2020.
If you are interested in attending the FULL DAY/ both workshops, please submit the application here. 
Suggested Sliding scale donation for BOTH Morning & Afternoon sessions (includes lunch): $35-70 .
Participants from the morning workshop interested in learning to facilitate the workshop themselves are invited to apply for an afternoon training-of- trainers program. Because space is limited, priority will be given to those who have read How We Win, have experience in nonviolent direct action campaigning, and have experience facilitating workshops. Training will be based on George's book Facilitating Group Learning (Jossey-Bass, 2010).
More info: Peter@rcnv.org, 831-423-1626. There may be a number of limited scholarships available.