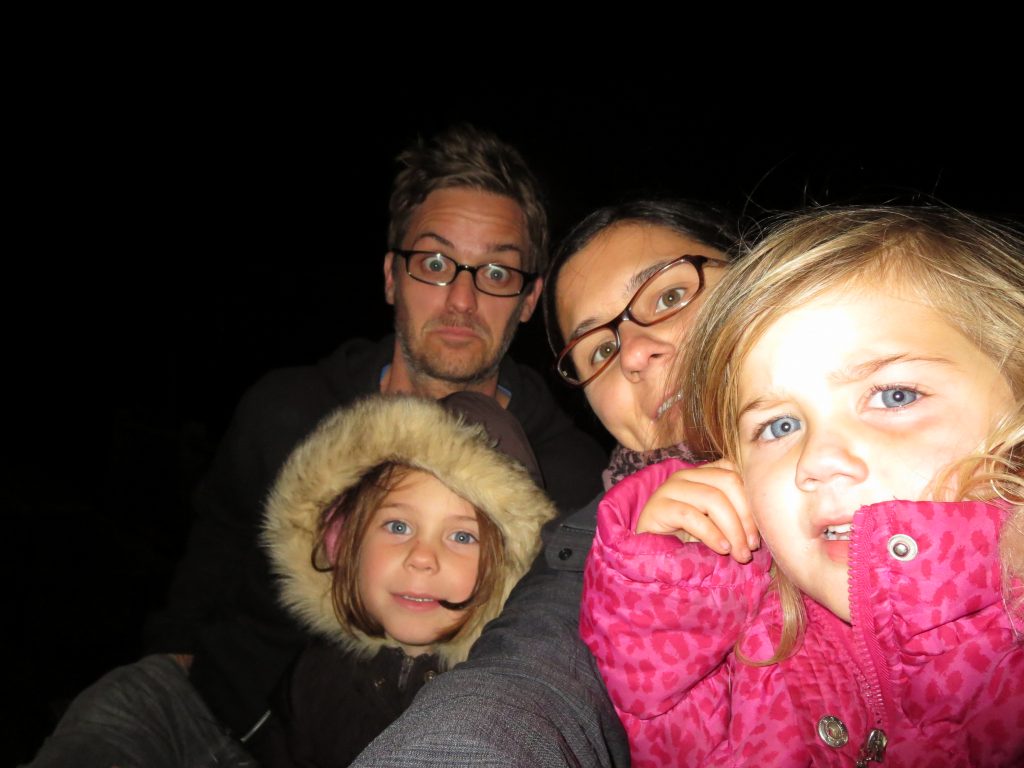 Activism through the lens of Parenting
Hello Friends,
I am the newest staff member at the Resource Center and have proudly worn that title since August 2012. If you have seen me at the Center, most likely you have also seen the two, tiny people who follow closely behind! Whether I am at the Center or home, these two individuals are my full time work, a job I cherish and enjoy. However, before I had children,I had a very fulfilling and busy life as an activist in New York City. This life before kids was exciting, demanding and sometimes dangerous, and not always appropriate for children. For the past five years I have devoted my time and energy to raising my family and at times there has been no room for activism, especially since the financial rewards are small. So for the most part, I have tried to create a new brand of activism that works for my family. It is not always as exciting but it serves a different function and that is to help guide a new generation of peace-loving, open-minded, accepting individuals.
I officially became an activist in 2001 after watching two airplanes, purposefully crash into the World Trade Center.  It was not the act of terrorism that sparked my activism but what occurred directly afterwards. The government took a stand against an ideology that resulted in a war that we are still currently engaged in. I was in shock at first but it was the spark that ultimately fueled many years of dedicated activism. After that moment I was in desperate search for an outlet and so marched with the nation against a war that no one wanted.
Those early years of activism were very busy with anti-war protests, war tax resistance, nonviolence training and education, egalitarian community building, animal rights and prisoner rights work. It was busy and rewarding when it wasn't exhausting and frustrating. That is the thing about activism, it works if you are willing to sacrifice yourself on a level that is not compatible with being a parent, or so I found out after giving birth to my first child in 2008. While I was pregnant I continued my work as an activist. I would ride the Chinatown bus from NY to DC and engage in rallies. I attended weekly strategic meetings, taught an art class to incarcerated youth, volunteered my office skills to the local War Resisters League (WRL), all while working a full time job. It also became apparent to me that I could not do it all and my interest in social justice began to wain. I always felt connected to that sense of justice but being pregnant, working full time and the activist demands were too much and so I quit, retired from activism.
My retirement did not last long because I retained the feeling that the world still needed justice and I needed to do my part. I made a slow return to activism but with a different level of commitment. I would go to peaceful marches or sporadically attend meetings but mostly I changed my focus to raising aware children. I devoured books on nonviolence, especially work written by Colman McCarthy and Dennis Dalton. I had this profound moment when I read the following by McCarthy "the most revolutionary thing anybody can do is to raise good, honest and generous children who will question the answers of people who say the answer is violence." It was clear to me that my purpose was no longer on the front lines per say but in classrooms, in homes and now at the Resource Center for Nonviolence (RCNV). I have been lucky enough to call RCNV my work for over a year now and one of the best reasons to be here is the inclusion of my family, of all families. On a regular basis my kids are here at 612 Ocean Street either sifting through 40 years of activist memorabilia, disrupting staff meetings, helping plan murals, engaging with our colorful community or simply learning the ropes of being a nonviolent activist. There are no shortage of opportunities to get them engaged with my work and at the same time, getting other families engaged too. In the past year my girls have helped make signs for gun control rallies and talked to their preschool about gun control, they and their friends marched in the Pride Parade, they have written letters to families who have lost children to gun violence and spoken regularly about violence against animals.
 I find my work, my activist career, has been strengthened by having children and being a part of the Resource Center for Nonviolence. It has given me the most wonderful gift of pursuing an activist life that includes my children. I now have a place where I can organize for things that matter and hopefully make a positive impact on the world. I used to wonder why I should keep organizing and participating in the activist world but after having children I realized, I must keep organizing and involving myself in the areas of injustice because there are two, tiny people in my life now and they, as well as all other children, deserve having people organize on their behalf. As one of my activist friends and mother of 2, Frida Berrigan, most eloquently wrote in response to why she keeps protesting injustices such as Guantanamo "I am haunted by the families shattered by indefinite detention. I am undone that they suffer for our "security." I do what I can because I cannot sit by idly while children are kept from their fathers."
I, and my family thank you for your past support of the Resource Center for Nonviolence. It is a place that supports and invites our community to be involved and it needs your continued support. Please take this time to give to the Center as it continues to give to everyone!
Thank you,
Candace Laning