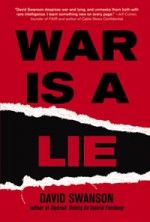 On Saturday December 18th at 7pm come hear David Swanson on War Is A Lie,  a presentation on his new book  AND a Poetry Slam Open Mic with featured local poets.
A benefit for the Youth Empowerment Program of the Resource Center for Nonviolence
Featuring a book talk by antiwar and impeachment activist David Swanson, author of the new runaway bestseller War Is A Lie. Plus! Slam Poetry from an assortment of poets from across our community and poetry open mike! You're invited to perform a poem (less than 5 minutes, please) on the theme "War Is A Lie"
Saturday, December 18
7:00 p.m.
Unity Temple
407 Broadway @ Ocean, Santa Cruz
Requested Donation: $5 and up. Donation of $25 includes signed copy of War Is A Lie
No one turned away for lack of funds.
Info: 831-423-1626 x103 or emily@velvetrevolution.us
Event tickets available at the door only.
-Plus –
Join David Swanson for an delicious dinner at India Joze before the event!
Tickets are $60 (2 for $100) and include:
*Special meal with David Swanson, prepared by Jozseph Schultz of India Joze
*Admission and preferred seating for evening event
*Signed copy of War Is A Lie
Note: Only 15 tickets are being made available for the dinner. We expect all to be sold in advance. For dinner package tickets call 831-423-1626
Dinner at 5:00 pm December 18th at India Joze, 418 Front Street, Santa Cruz
—————————-
Facebook Event Link: http://www.facebook.com/event.php?eid=112019045533913&num_event_invites=0#!/event.php?eid=112019045533913
A PDF downloadable poster for the SC event!
warisalie.santacruz.12-18-2010
David Swanson is the author of "War Is A Lie" and "Daybreak: Undoing the Imperial Presidency and Forming a More Perfect Union." He was one of the lead strategists of the movement to impeach Bush, and founder of the website AfterDowningStreet.org. He blogs at http://davidswanson.org and http://warisacrime.org Info:http://davidswanson.org/warisalie
Event co-sponsored by:
RCNV Youth Empowerment Program https://www.rcnv.org
Watsonville Brown Berets http://www.brownberets.info
Velvet Revolution http://www.velvetrevolution.us
G.I. Rights Hotline of the Central Coast http://www.girightshotline.org
"You don't believe in war, but can you articulate your reasons? What if someone challenges your position? Can you defend it? Suppose someone told you that spending for the military is good for the economy? What if they agreed that war is generally bad – but there are exceptions, such as the 'good war' against Hitler and Japan, or even the 'war on terror'? How about the notion that war makes us more secure? David Swanson's new book, War Is A Lie, provides answers to these questions and more. In 336 pages, he debunks every argument you've heard used to justify, glorify, instigate, promote, prolong, and expand war." — Kim Carlyle, War Crimes Times.
"In 'War is a Lie' David Swanson carves himself a monumental task: to prove the truth of this in every historical instance for which background is available. He accomplishes his task, with a weight of evidence which can only be described as devastating. Swanson sets forth a deceptively simple yet provocative thesis: War is never the only choice, and always the worst one." — Ralph Lopez.