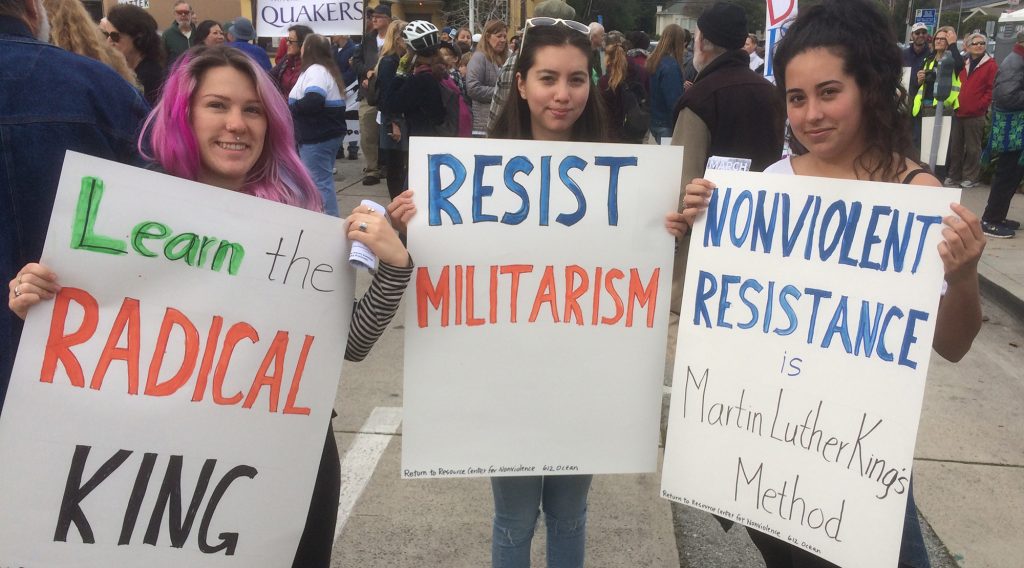 Support the Resource Center for Nonviolence
Make a Donation Via Paypal
Donations to the Resource Center for Nonviolence are tax-deductible. The Resource Center for Nonviolence is a non-profit organization. The Resource Center for Nonviolence is a program of Eschaton Foundation, a 501(c)(3) non-profit foundation, federal ID #23-7209584. Contributions to Eschaton or any of its programs are tax-deductible to the extent provided by law. Per IRS requirements, we certify that no gifts or services have been provided to you for this donation.
Other Ways to Give: SUPPORT RCNV or support RCNV's projects:
Support RCNV through Santa Cruz GIVES!
Select RCNV- located in the EDUCATION  list. (through December, 2018). Please encourage friends to give too! Thank you!!
------------------------------------------------------------
Support RCNV through GIVING TUESDAY!
One day only: Tuesday, November 27, 2018. #GivingTuesday is a global day of giving fueled by the power of social media and collaboration. RCNV is participating- your donation will be matched on 11/27/18 only.
or donate to RCNV via Santa Cruz Gives through December, 2018:
Support the BOYS Who Said NO film project
Support SCCCCOR: Santa Cruz County Community Coalition to Overcome Racism
---------------------------------------------
SCCCCOR: Santa Cruz Community Coalition to Overcome Racism
Visit their Facebook page for more info : SCCCCOR
---------------------------------------------