*THERE IS STILL ROOM for all concerts and BOTH SATURDAY Workshops… You can simply sign up and pay when you come.
TICKETS:   will be on sale at the DOOR FOR ALL EVENTS.  NO MORE ONLINE TICKET SALES or WILL-CALL.

See you there! For more info:  831-423-1626.
All events at RCNV, 612 Ocean St., Santa Cruz
Click to see Detailed Flyer PDF:  King Weekend EVENTS
January 18 – January 20, 2013. The Santa Cruz County NAACP and the Resource Center for Nonviolence invite you to share in a musical celebration:
Martin Luther King, Jr. Weekend Events–
The POWER of SONGS for SOCIAL CHANGE:
Featuring: John McCutcheon Concert and or Music Workshop; Aileen Vance: "Zabalaza" Music Workshop; NAACP Annual MLK, Jr. Gospel Night, Youth Day, Hip Hop Concert
*Friday, January 18, 7:30 p.m.:  Folk musician extraordinaire. TICKETS AVAILABLE AT THE DOOR: $20-35 sliding scale donation.
John McCUTCHEON IN CONCERT:
One concert only! One of the most dynamic and iconic live performers in Folk Music, six-time Grammy nominee John McCutcheon\'s four-decade career has taken him around the world with his unique blend of stunning instrumental skills, incisive songwriting, and subtly seductive storytelling. Hilarious, heartwarming, stirring, and always entertaining.
*Saturday, January 19: NEW this year!
MUSIC WORKSHOPS: The Power of Songs for Social Change. Attend one or both workshops. Light vegetarian lunch available at Noon. THERE IS STILL ROOM IN BOTH WORKSHOPS. SIMPLY SHOW UP AND PAY AT THE DOOR: Workshops only $10-$65 sliding scale for one workshop; $20-65 for both workshops. Light lunch available for $8-15 sliding scale, but you must RSVP for lunch in advance of the workshops. For more info, call  831-423-1626.
10:00-Noon: John McCutcheon: Sing Out! The Power, Purpose & Pedigree Of Music in Our Times. John's first up-close and personal workshop in Santa Cruz! Gather for a conversation about the history and possibilities of music in social movements; lots of singing, and how to find, make, and spread music that is, as McCutcheon describes, "artful and useful."
1:00-3:00: Aileen Vance: "Zabalaza!" Revolution in 4-Part Harmony– Songs for Social Justice in the South African Choral Tradition.
Songs of freedom and struggle, hope and healing, peace and justice. Aileen Vance is an award-winning songwriter, singer, songleader and music educator.
Sponsored by the NAACP, Santa Cruz Branch.
Featuring songstress Tammi Brown and her choir, the Inner Light Choir led by Valerie Joi Fiddmont, and an array of stirring and inspiring songs by prominent local Gospel choirs.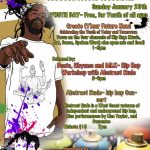 Sunday, January 20: 1:00-5:00p.m.- YOUTH DAY and 5:00-6:00p.m. Abstract Rude HipHop Workshop-FREE- for youth of all ages. Create (Y)our Future Now! Celebrating the Youth of Today and Tomorrow. Focus on the four elements of HipHop: Music, Art, Dance, Spoken Word; also open mic, food! Sponsored by NAACP with SCCCCOR and RCNV. Info: 831-429-2266, or 831-425-4500
Beats, Rhymes and MLK: Abstract Rude is a West Coast veteran of independent and underground hip hop. Benefits RCNV and NAACP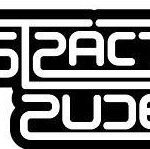 MORE DETAILS: ML King, Jr. Celebration Weekend: 

The Power of Songs for Social Change
Throughout America's history, music has been a catalyst for change, a medium for protest, and a way to deliver a message of hope. Songs have rallied support for social justice and civil rights, influenced public opinion, united us for a common cause and created a powerful tool to impact the world. Music can amaze and inspire us to action; then, suddenly we become optimistic that change is possible.
The Santa Cruz County NAACP
and the Resource Center for Nonviolence
invite you to share in a musical celebration:
The POWER OF SONGS FOR SOCIAL CHANGE –
a full weekend of Folk, Gospel and Hip Hop concerts,
Music Workshops, and a Youth Day
Friday, January 18 – Sunday, January 20, 2013
At the new Resource Center for Nonviolence
612 Ocean St., Santa Cruz, CA
SPONSORS: NAACP & Resource Center for Nonviolence
Co-sponsors:  Good Times, Community Printers, KUSP, SureThing
Productions, KZSC, Comic News, SCCCCOR, Darling House Bed &
Breakfast, Barrios Unidos. Endorsers:  African American Resource & Cultural Center
For More information:  call 831-423-1626